My background and relevant history concerning my career.
In July 2022 I will turn 54 years old. At 15 I was told I was an old soul, wise beyond my years, I look back over the past 39 years and I don't feel so wise, but I do feel very fortunate to have lived, experienced, and witnessed first hand the things I have which has contributed to the future direction I am moving in.
In 2004 working with Paul Stewart (Pablo Axeman) I was considered a pioneer with live video streaming entertainment. before Facebook or YouTube were household names Axe FM .co.uk was the biggest entertainment platform in the UK and Europe, only surpassed by a few Porn sites and Yahoo!
My experience in online business has been very hit and miss, helping other people to become rich, pioneering ideas that other people have taken credit for, and learning hands-on what does and does not work in online business. There is a University way of doing things, then there is the school of Hard Knocks way of doing things. Hard knocks are the best way of describing the journey from 2003 to this very day. I've been doing social media from before the term social media was ever coined.
2021: Pure Genius Media (Reborn)/
2018: Pure Genius Media / into the Pandemic
in 2018 I was again approached by an individual who wanted me to restart the ICU Online project, but with the focus being the Black community. I was during this time I began filming with Mark Wolf and "The Art Car" was filmed using a Samsung Galaxy S10.
2017: The Belgian Project/
In 2015 founder of AxeFM Paul Stewart left this world to cancer. With all the events from 2003 until 2015, Paul Stewart had become a best friend, brother, mentor, and inspiration for founder Paul G McKenzie, and Paul Stewart's premature passing sent Paul McKenzie spiraling into a deep depression. McKenzie was in a very bad way, not working, not socializing and in a constant state of grief, just 12 months later his other best friend Louise Paul would pass to Cancer, then his uncle and mother-in-law. Paul describes the time between 2017 and 2021 as the journey through Hell and has inspired him to work with mental health issues and refocus ICU Online TV.
In 2017 Paul was approached by a Belgian media company who wanted him to recreate "ICU Online Web TV" under the brand "MeyeWorld". The many journeys to Belgium, the change of pace, and the wonderful people from Belgium lifted his spirit, and the media man Pablo G began to resurface after almost 2 years of darkness. Unfortunately, the MeyeWorld project would run out of finance before it even got started, but more importantly, Paul G was slowly coming out of very deep depression and the path forward was looking bright once again.
2008 – 2015: ICU Online Ltd (Part 1)
In 2007 ICU online web tv was launched as a Flash-based Website. However, Apple launched the iPhone that year and did not include a flash player. So in 2008 the entire site was rebuilt and rebranded.
It was completely unintentional that the site would heavily feature cage fighting, but a chance meeting with a Nottingham-based cage fight promoter allowed me to use my video/film production skills. From 2009 – 12 we specialized in filming and creating DVDs of independent cage fight events. Our main events were in Nottingham, Bristol & Wales.
In 2011 the website was converted to a WordPress platform, and we featured Music videos, News, our best pics from YouTube, and much more. By the summer of 2011, the website was inside the top 1% most viewed websites on Earth, with an Alexa ranking of 123,515. What this represented was from the 20 million registered websites in the Alexa ranking we were 123,515th in the world.
Our strengths were a high rank and 125k subscribers. Our weakness was in 2011 we did not know how to convert these figures into revenue. We tried advertising via pay-per-click, but 250k impressions worked out to be less than £2.50 in revenue.
Overall ICU Online Web TV was a fun project, the site gained great traction, lots of attention, we met some really incredible people along the way, but we lacked the business knowledge of how to turn high statistics into revenue.
Then in 2015, Paul Stewart passed away from cancer, this would plunge me into a deep depression which would see me lose all aspiration for business and struggle with this mental health issue. In 2016 I did absolutely nothing.
2003 – 2008 from Platinum Grooves Records to AXE FM. co.uk
This section of my life is the subject matter for a book I am writing called, "The Legend of Pablo". During my last six months in the Auto trade, I met a Spray painter named Paul Stewart. As we got to know each other the similarities in our lives were mind-boggling, we both used the street name Pablo, we were both music producers, we both had semi-professional music studio's in our homes, we both had a stable of artists we were working with, we both had relatives who were professional singers. After exchanging mixtapes and listening to and being impressed by each others productions we began Pablo & Pablo Entertainment. At first, Pablo was by my side as I launched Platinum Grooves Records, The end of 2003 and all of 2004 was a hard lesson in business as we attempted to launch a record label during the transition of CD sales to MP3 downloads. A lot of money was spent, but not a lot of money was earned.
In our second endeavor, I was now by Pablo's side as he launched AxeFM.co.uk Grime music underground online live stream website. This website reached the top 10 most viewed websites in the UK and Europe in 2005, only surpassed by Yahoo, and a few porn websites. During 2005 Pablo and I pioneered one of the most successful live video streaming websites which boosted the careers of MCs like Scorcher, Black the Ripper, and inspired youth such as Jamal Edwards who would go on to become the founder of SBTV.
It is during my time working with AxeFM that I took college courses in Filmmaking, Special effects, and web design at NDTC, a department of Kensington & Chelsea College. These abilities would go on to forge my path as a content creator in the near future.
Auto Body Trade from 1988 – 2003 as Mechanical Electrical Trim Fitter
As a M.E.T fitter, my responsibility was to remove all components damaged in vehicle collisions. Strip the vehicle down so that the panel beaters and painters can do their job. A good MET fitter can re-shell a vehicle, which means stripping a vehicle down to its bare shell, then rebuilding it to dealership specifications.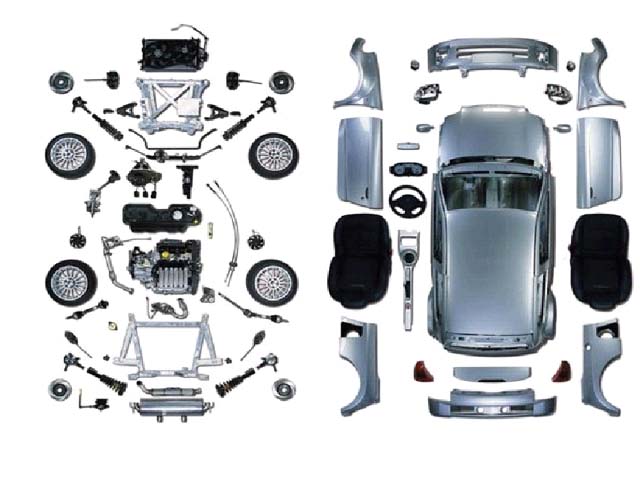 I was able to strip and refit all mechanical components, which includes engines, gearboxes, suspension, steering racks, etc. All electrical components including onboard computers, fuseboxes, and looms. All trim and upholstery, including glass, sunroofs, doors, wings, bonnets, boots, tailgates. At my peak, I was able to complete a re-shell of a 1999 Renault Clio in 32 hours.
During my 15 year career, I was employed by Scarborough Toyota, Ford Lincoln Mercury, Peugeot, Renault London Group, Kwik-Fit, and a few back street garages. I left the motor industry in 2003 to pursue running my own business in media entertainment.
Today, I still offer help and advice in vehicle maintenance and vehicle purchases, I am a keen car enthusiast and belong to the drivers club Kudo Knights. I write blogs about my motoring experience in The Love of Motors, but will only ever get my hands dirty working on and maintaining my own vehicle.
On September 11th, 2001 about half an hour before the Twin Towers became news, I was with a mentor named Ash, I will remember that day for these words, "If you want the little rewards in life then take the little risks, but if you want the big rewards in life take the big risks".